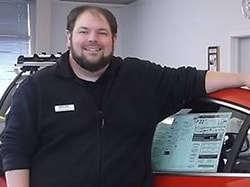 Trust the Expertise of CMA's Volvo Cars of Charlottesville for Volvo Service and Repair
CMA's Volvo Cars of Charlottesville is proud of our reputation for quality Volvo service and repair. Here at our service center, we are equipped to handle the big jobs as well as the small routine maintenance for your Volvo.
Volvo Service near Waynesboro
There are many types of Volvo service that you may need regularly. These services include:
Oil change - recommended every 5,000 miles
Brake service - necessary to maintain safe driving
Battery replacement - avoid being stranded
Filter replacement - required for vehicle efficiency
Tire rotations - helps lengthen the life of tires
A good service schedule for your Volvo will help you get the most from your vehicle purchase. With regular service, Volvo automobiles are built to last and hold their value.
Volvo Maintenance and Repair near Crozet
The occasional repair is something no Ruckersville driver can avoid. At our service center, we have a trained staff familiar with all types of maintenance for Volvo cars and other models. Our team has the expertise needed to return your car to top shape.
We can handle jobs large and small. From alignments to the replacement of various parts, you can trust us to fix your Volvo promptly. Our technicians are certified repair specialists.
We offer transparent pricing for our maintenance and service, and we take the time to explain any additional problems that are found while fixing your car. We believe that getting maintenance for your vehicle should not be a stressful experience.
We invite drivers around Earlysville to call or visit our service center today. Our team is always standing by to assist you with any problems that you may have. You can schedule an appointment for your Volvo service when you call today.
Auto Repair Services Include:
Oil Change
Brake Service
Battery Replacement
Filter Replacement
Tire Rotation
Wheel Alignment
Coolant Flush
Transmission Service
Spark Plug Replacement
Suspension Repair